Swift has put together this resource page for all travelers heading to China.  Whether you have questions about travel documents you'll need or what to pack, we have you covered.  Below are some of the visa services we offer to China travelers.  If you need a visa, you can start your order here.
Pack your bags and get ready to visit China! Founded in 1949, this historic country has no shortage of things to do and see. With over 159 million visitors a year, it's no secret that China is a must-see destination.  No matter if you're looking to find out more about China's extensive culture, venture to awe-inspiring Mount Everest, explore The Great Wall of China, or try your hand at tai chi in a local park – while you're in China, you're sure to make memories that will last a lifetime
Is it safe to travel to China during the Covid-19 pandemic?
Before you visit China, experts recommend that you have both doses of Covid-19 vaccine.  Experts also recommend that people over the age of 2 wear a form fitting mask during their stay in the country.
Do I need a visa to go to China?
Yes, you will need a visa to travel to China.  The type of visa you'll need will depend on the reason for your trip.  
Are there any China Covid Health Notices?
You can check for Covid Health Notices for China by visiting the CDC website.  You can search for any country and view all health notices that are available. 
Do tourists need a visa to go to China?
Yes, tourists are required to have a visa to go to China.  Usually, you'll need a single entry visa that is valid for 30 days.  
How do US citizens get a visa to China?
US citizens may visit the China Consulate and apply for a visa.  You'll have to fill out an application, submit paperwork, and pay a fee.  If you'd like to make the entire process easier, you may work with Swift.  We're right around the corner from the China Consulate in Chicago and can help you every step of the way. 
Expedite Your Visa to China
The official currency used in China is the Renminbi (RMB), also known as the Chinese Yuan (CNY). The exchange rate is 0.15 United States dollars to 1 Chinese Yuan. Chinese Yuan currently comes in denominations of 1, 5, 10, 20, 50, and 100.
China Vaccine Requirements
Recommended Vaccines:
Hepatitis A
Hepatitis B
Typhoid
Japanese Encephalitis
Rabies
Chickenpox
Diphtheria-Tetanus-Pertussis
Flu
Measles-Mumps-Rubella
Polio
Malaria
Required Vaccines:
Yellow Fever (if traveling from a country with risk of yellow fever transmission).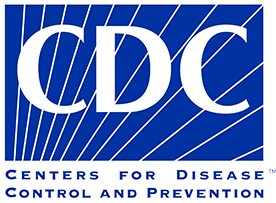 What are the current CDC travel requirements?
If you would like the latest updates on what the CDC requires for travel to China, we suggest that you visit the China section of the CDC website.  There you will find health notices, alerts, and updates on Covid-19. 
Top Things To Do While in China
Explore the historic Great Wall of China
Play with adorable pandas (yes, really!)
Hike the breathtaking Yellow Mountains
Take a tour of the mysterious Forbidden City
Boost your adrenaline at the Shanghai Disneyland Park
Feast on Xiao Long Bao
Trek incredible Mount Everest
Practice tai chi with the locals
 Discover the secrets hidden within The Terracotta Army Museum
How to Get Around in China
There are various different modes of transportation that you can use to get around China. Some of the most popular ways to get around China include air travel, trains, taking a taxi or bus, riding the subway, cycling, walking, or by hiring a private ride. Though there are many different options to choose from, the safest way to go from point A to point B is to travel by plane, taxi, or by hiring a private ride. 
Weather Outlook For China
Though China's weather can vary from region to region, country-wide you can expect the weather to be very cold in the winter, mild in the springtime, hot in the summertime, and warm during the fall months. Below is a chart in order for you to get a better idea of the average monthly temperatures in China's capital city, Beijing: 
January – High: 91°F Low: 74°F
February – High: 39.2°F Low: 19.4°F
March – High: 51.8°F Low: 32°F
April – High: 68°F Low:44.6 °F
May – High: 78.8°F Low: °F
June – High: 86°F Low: 64.4°F
July – High: 87.8°F Low: 71.6°F
August – High: 86°F Low: 68°F
September – High: 78.8°F Low: 57.2°F
October – High: 66.2°F Low: 44.6°F
November – High: 50°F Low: 32°F
December – High: 37.4°F Low: 19.4°F
About The Chinese Culture
The Chinese culture is vastly different from most other countries around the world, which is what makes it such a unique travel destination. 
History: According to History.com, there's no telling how old the Chinese culture really is. There are many legends that state that the first talk of rulers were during the Xia Dynasty back in 2100 B.C., but there is actually not much evidence that the Xia Dynasty ever even existed.  In 1949, the Communist Party declared the People's Republic of China shortly after the country's civil war, which marked the start of modern-day China. 
Religion: China is home to many different religions including (but not limited to) Buddhism, Confucianism, Taoism, Christianity, and Islam. 
Food and Drink: Some of the most popular food and drink in China include chow mein, hotpot, dumplings, sichuan pork, roasted duck, kung pao chicken, tea, salt soda water, baijiu, and rice wine. 
4 Places to Travel in China: Although there are many great places to visit in China, the 4 best places to visit in China include:
Beijing
Shanghai
Chengdu
Hangzhou
Restricted Websites in China: The Chinese government has blocked many websites, including popular sites such as Google, YouTube, and Facebook. If you want to access these websites while you're in China, there are some workarounds that you can try, including Tor.
Passport 
Driver's license
Travel insurance
Photocopies of important documents
Medications
China power adapter
VPN
Filtered water bottle
Athletic shoes
Backpack
Portable charger
Portable translator device or translator app
Headphones
Neck pillow
Toiletries
China guidebook
Mask
Hand sanitizer
Pocket kleenex (some restrooms have no toilet paper)
Reusable straw