Expedited China Visa Service
Learn all about obtaining an expedited China visa and begin applying for your very own China visa. The application process can be completed in only a few simple steps, and before you know it, you'll have your China visa in hand. You can apply for a China tourist visa, business visa, work visa, and more.
The China Consulates and Embassy REQUIRE Appointments to submit applications, which are sometimes 1-2 weeks out. Please take this into consideration before booking travel to China.
If you had a 10 year Chinese Visa issued before March 26th, 2020, that visa is NOW valid to use for travel to China.
China Visas
Swift Passport Services is the premier China visa expediting service. We've located our office on the same floor as the Chinese Consulate in an effort to provide the fastest, most convenient China visa service available.
Review the types of China Visas that are available before you start your application.
China Visa Pricing & Important Alerts
Fees
Price above is for Swift's service only and does not include government, shipping, or processing fees which will vary based upon your selections.
Chicago, New York, and Washington DC consulates require that we make an appointment to submit your application materials. Please note that appointments are currently being booked 4-6 weeks out.  Once your application materials are submitted to the consulate by Swift on your appointment day, processing time is 5-7 business days.
Once you have placed your order below, we suggest emailing us the first page of your China visa application (you can reply to the receipt that we email to you).  This will allow Swift to make an appointment right away!
Processing time for Los Angeles and San Francisco Consulates is approximately 10-15 days.  These consulates do not require an appointment.
Know you will need to have the following basic documents when you apply for your China visa. Other documents may be requested. You will be provided with a full list of documents and requirements when you submit your order through Swift.
Make sure your passport is valid for at least 6 months.
You will need to submit photos for your China visa application. We strongly suggest you take a look at our photo guidelines to ensure your photo is accepted.
You may need to provide supporting documents such as a flight itinerary for tourism, a letter or invitation for business, or a program acceptance letter for students.
For traditional visas, you'll be asked to complete an application specific to the country you are traveling to. For e-visas, the application will be electronic.
Applying for a China Visa: 3 Easy Steps
Click Order Now and you will be asked a few questions about your passport to check that it is valid and has not expired. You'll then enter basic contact information and choose visa options from our dropdown menus until you are guided to the right visa product for your travel needs. In some cases, it may be a traditional visa.  In others, it will be an e-visa (electronic visa). You will then submit your order and make payment.
After you submit your order, you will be provided with a full list of requirements that must be fulfilled along with a list of documents. Swift will guide you through these items step-by-step. Once you have gathered all documents, you will ship them to Swift using FedEx or UPS (do NOT use USPS). You will ship documents to:
Swift Passport & Visa Services
1 E Erie St
Suite 525
Chicago, IL 60611
If you are applying for an e-visa, you will complete your application online and we will direct you to the application page after you submit your order.
Swift will review your information, application, and carefully check your documents. If anything is missing or incorrect, we will reach out to you immediately. Once everything is in order, we will process your visa. It will then be shipped to you. We will update you throughout the process so you know when your visa will arrive. 
Why Choose Swift Passport & Visa Services

Travel Experts
The Swift team consists of travel experts who have decades of industry experience. From processing passports, to understanding the ever-changing requirements for visas, our team is highly knowledgeable and eager to help. Count on our expertise to make the travel document process easy for you.

Small But Mighty
We're a small team, but a mighty one! Since the day we started Swift, customer service has been our top priority. We're able to provide the same solutions larger companies offer, but with the special attention to detail that only a smaller team can deliver. At Swift, every customer matters. We go out of our way to ensure each interaction is positive and personable.

Convenience
Applying for a passport or visa is one of the most frustrating things a person can do. We do our part to make sure the process is easy and convenient for every customer. Whether you want your paperwork reviewed by an expert, need to know which step is next, or have questions, our entire team is here to guide you.

Transparency
We are effective communicators who know how important timelines are, especially when our customers are about to depart for international trips. Our team will always provide you with up-to-date information about your travel documents and go the extra mile to make sure you remain informed.
Start Your Order to Receive a Quote
Visa prices vary and are dependent on the country, type of visa, processing time, and shipping.  When you start your order, you'll be provided with a quote for your visa. 
Important China Visa Details
Can everyone receive a China visa?
The following non USA citizens must apply for all China visas in person: Pakistan, Turkey, Nigeria, Bangladesh, France, Iran, Ghana, Nepal, Ethiopia, Kazakhstan, Uzbekistan.  These passport holders must appear in person to be finger printed.
Can I have two visas at once?
You cannot have two types of China visas at once. The only exception is crew members where it is possible to have a crew visa and another type of visa at the same time.
How long is a China visa valid for and how long can I stay?
China visa validity is at the sole discretion of the Chinese Consulate. Typically, this is based on your legal status in the USA, type of visa you are applying for, and where your passport is from. Unfortunately, Swift does not have any say in the validity of the visa issued. China visa validity begins the day that the visa is issued. You can enter China on the day that your China visa expires and stay for 30-90 days depending on the maximum number of days you are allowed as indicated on your visa.
Additional Information
Only US citizens and Canadian citizens are eligible to apply for 10-year visas at this time. Applicant's passport must be valid for more than 12 months from the day that the China visa application is submitted to be eligible for a 10-year visa. If applicant's passport is valid less than 1 year from when it is submitted, applicant will be issued a visa valid for less than one year.  


The China Consulate is ultimately responsible for deciding the validity of a visa, and that they do not always issue what is requested on the application form.  


Applicant's passport must be valid for at least 6 months from my intended departure date from China.


Though the China Consulate will issue a visa to a passport that has at least 6 months of validity remaining, this does not guarantee entrance into the country. Please contact your airline carrier for further rules and regulations concerning dates of entry, as they may have stricter enforcement of travel dates.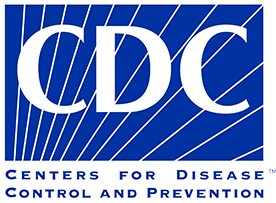 Do you have questions about vaccines or other health matters?  Please visit the Centers for Disease Control and Prevention (CDC) website to get the latest information for China.