Swift has put together this resource page for all travelers heading to Ghana. Whether you have questions about the top things to do when you arrive or travel tips for visiting Ghana, we have you covered. Below are some of the visa services we offer to travelers looking to visit Ghana. If you need a visa, you can start your order here.
Pack your bags and get ready for your trip to Ghana! Located in West Africa and founded in 1957, Ghana has plenty of things to do and see. Here, you can explore Kakum National Park, tour the Cape Coast Castle, relax on Labadi Beach, and much more. No matter what you decide to do while in Ghana, you're sure to have a wonderful time!
Do I need a visa to visit Ghana?
Is Ghana expensive to visit?
How mnuch does a visa to Ghana cost?
The cost for your Ghana visa will depend upon a few things.  First, the type of visa you are applying for.  Second, the processing time.  To get an estimate, start an order to get an estimate.
How long does it take to get a visa to Ghana?
You can expect the Ghana visa process to take anywhere between 2-7 business days, depending on the type of visa you're looking to obtain.
Can you get a visa on arrival in Ghana?
Yes, you can obtain a visa on arrival in Ghana as a United States citizen.
Expedite Your Visa to Ghana
The official currency used in Ghana is the Ghanaian cedi. The exchange rate is 0.068 United States dollars to 1 Ghanaian cedi. Ghanaian cedi currently comes in denominations of 1, 2, 5, 10, 20, 50, 100, and 200.
Ghana Vaccine Requirements
Recommended Vaccines For All Travelers:
Measles
Chickenpox
Diphtheria-Tetanus-Pertussis
Flu
Measles-Mumps-Rubella
Polio
Yellow Fever
COVID-19
Recommended Vaccines For Most Travelers:
Hepatitis A
Malaria
Typhoid
Recommended Vaccines For Some Travelers:
Cholera
Hepatitis B
Meningitis
Rabies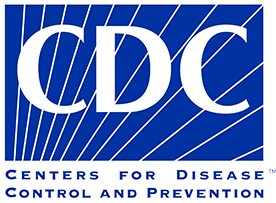 What are the current CDC travel requirements?
If you would like the latest updates on what the CDC requires for travel to Vietnam, we suggest that you visit the Ghana section of the CDC website.  There you will find health notices, alerts, and updates on Covid-19. 
Top Things To Do While in Ghana
Spend the day on the spectacular Labadi Beach
Explore Kakum National Park
Learn about the history of Ghana at the National Museum of Ghana
Gaze at exotic animals at Mole National Park
Tour the Cape Coast Castle
Walk around Kwame Nkrumah Memorial Park & Mausoleum
Climb St. George's Castle
Shop one of the markets in Accra
Traveling in Ghana
There are numerous different modes of transportation that you can use to get around Ghana. Some popular ways include tro-tro, taxi, bus, and car.
Weather Outlook For Ghana
Below is a chart in order for you to get a better idea of the average monthly temperatures in Ghana's capital city of Accra: 
January – High: 90°F Low: 76°F
February – High: 91°F Low: 78°F
March – High: 91°F Low: 78°F
April – High: 90°F Low:78°F
May – High: 89°F Low: 77°F
June – High: 85°F Low: 75°F
July – High: 83°F Low: 74°F
August – High: 83°F Low: 73°F
September – High: 85°F Low: 74°F
October – High: 87°F Low: 75°F
November – High: 89°F Low: 77°F
December – High: 90°F Low: 76°F
Ghana's Culture
History: According to Britannica, modern-day Ghana came about in 1957 when it gained independence. Ghana was one of the first African countries to gain their independence which led to 30 additional countries declaring their independence as well. 
Religion: The main religions practiced in Ghana are Pentecostal/Charismatic, Protestant, Muslim, and Roman Catholic.
Food and Drink: Some of the most popular food and drink in Ghana include jollof rice, omo tuo, banku, fried plantains, kenkey, fufu, garri, pito, and asaana.
Passport
Visa
Driver's license
Travel insurance
Photocopies of important documents
Credit Card
Cash
Medications
Filtered water bottle
Athletic shoes
Backpack
Portable charger
Headphones
Ghana guidebook
Neck pillow
Toiletries
Mask
Hand sanitizer
Mosquito net
Insect repellent
Sunscreen