Swift has put together this resource page for all travelers heading to Nigeria. Whether you have questions about vaccine requirements or things to do when you arrive, we have you covered. Below are some of the visa services we offer to travelers looking to visit Nigeria.
Get ready to travel to beautiful Nigeria! Located in West Africa and founded in 1960, Nigeria has plenty of things to do and see for all types of travelers. Here, you can tour one of the country's many wildlife reserves, gaze at beautiful national landmarks such as Gurara Falls or Zuma Rock, explore the streets of historic Lagos, and so much more. No matter what you decide to do while in Nigeria, this country will keep you wanting to come back.
Do I need a visa to visit Nigeria?
Yes, you will need to obtain a visa before visiting Nigeria. Nigerian visas are valid for up to 90 days, and travelers must enter the country within 60 days of the visa being issued. If you're looking to obtain a Nigerian visa, you can get started online here.
Can I apply for a Nigerian visa online?
If you're looking to start the process of obtaining your Nigerian visa, you can go here. Once you've gathered all of the required documents, filled out your application, and paid the service fee and consulate fee, we will begin processing your visa application.
How long does it take to get a Visa to Nigeria?
We currently have two options regarding processing times for Nigerian visas - 5-7 business days or 10-15 business days.
How mnuch does a visa to Nigeria cost?
The cost for your Nigeria visa will depend upon a few things.  First, the type of visa you are applying for.  Second, the processing time.  To get an estimate, start an order to get an estimate.
Can you get a visa on arrival in Nigeria?
You can only get a visa on arrival for business purposes. In order to do this, you must make an appointment with the Nigerian Embassy or Consulate in the United States.
Expedite Your Visa to Nigeria
The official currency used in Nigeria is the Nigerian naira (NGN). The exchange rate is 0.0023 United States dollars to 1 Nigerian naira. Nigerian naira currently comes in denominations of 5, 10, 20, 50, 100, 200, 500, and 1000.
Nigeria Vaccine Requirements
Recommended Vaccines:
Measles
Yellow Fever
Chickenpox
Diphtheria-Tetanus-Pertussis
Flu
Measles-Mumps-Rubella
Polio
Hepatitis A
Malaria
Typhoid
Rabies
Hepatitis B
Cholera
Meningitis
COVID-19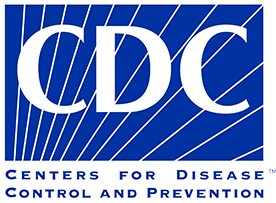 What are the current CDC travel requirements?
If you would like the latest updates on what the CDC requires for travel to Vietnam, we suggest that you visit the Vietnam section of the CDC website.  There you will find health notices, alerts, and updates on Covid-19. 
Top Things To Do While in Nigeria
Spend the day oceanside at Ibeno Beach
Trek the breathtaking Ngwo Pine Forest
Explore the beauty of the Awhum Waterfall
Tour the Alok Ikom Monoliths, a UNESCO World Heritage Site
Gaze at exotic animals at the Yankari Game Reserve
Take a trip to the majestic Kajuru Castle
Play fun games at Dream World Africana
Hike to the top of Olumo Rock
Relax at the Ikogosi Warm Springs
 Shop for souvenirs at the Abuja Arts and Crafts Village
Weather Outlook For Nigeria
Country-wide you can expect the weather in Nigeria to be very hot in the winter, hot in the springtime, hot in the summertime, and hot during the fall months.  Below is a chart in order for you to get a better idea of the average monthly temperatures in the city of Lagos, Nigeria: 
January – High: 91°F Low: 74°F
February – High: 92°F Low: 77°F
March – High: 92°F Low: 79°F
April – High: 91°F Low:77 °F
May – High: 89°F Low: 76°F
June – High: 86°F Low: 75°F
July – High: 84°F Low: 74°F
August – High: 84°F Low: 74°F
September – High: 85°F Low: 75°F
October – High: 87°F Low: 74°F
November – High: 90°F Low: 75°F
December – High: 92°F Low: 74°F
About Nigerian Culture
History: According to Britannica, modern-day Nigeria goes back to 1914, when Northern and Southern Nigeria joined. The country became independent years later in 1960 and took on a republican constitution in 1963, but it remained a part of the Commonwealth.
Religion: The main religions practiced in Nigeria are Christianity and Muslim.
Food and Drink: Some of the most popular food and drink in Nigeria include pounded yam, garri, jollof rice, suya, and moi moi.
Nigeria Packing Checklist
Passport
Visa
Driver's license
Travel insurance
Photocopies of important documents
Credit Card
Cash
Medications
Filtered water bottle
Athletic shoes
Backpack
Portable charger
Headphones
Nigeria guidebook
Neck pillow
Toiletries
Mask
Hand sanitizer