Swift has put together this resource page for all travelers heading to South Korea.  Whether you have questions about travel documents you'll need or what to pack, we have you covered. Below are some of the visa services we offer to those traveling to South Korea. If you need a visa, you can start your order here.
South Korea Travel Overview
Get ready to explore the incredible country of South Korea! Founded in 1948 and located in East Asia, there's no shortage of things to do and see while in South Korea. Whether you're looking to learn more about South Korea's extensive culture, browse one of its many markets, or try some of its unique cuisine, South Korea is one country
Travel to South Korea FAQ
Expedite Your Visa to South Korea
Currency Used in South Korea
The official currency used in South Korea is the South Korean won. The exchange rate is 0.00076 United States dollars to 1 South Korean won. South Korean won currently comes in denominations of 1000, 5000, 10000, and 50000. 
South Korea Vaccine Requirements
Recommended Vaccines For All Travelers:
Measles
Chickenpox
Diphtheria-Tetanus-Pertussis
Flu
Measles-Mumps-Rubella
Polio
COVID-19
Recommended Vaccines For Most Travelers:
Hepatitis A
Malaria
Typhoid
Recommended Vaccines For Some Travelers:
Hepatitis B
Japanese Encephalitis
Rabies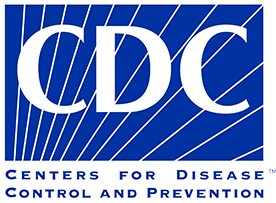 What are the current CDC travel requirements?
Top Things To Do While in South Korea
Tour the historic Changdeokgung Palace
Explore one of South Korea's many shopping markets
Go up to the top of the Seoul Tower
Trek Seoraksan National Park
Learn about the country's history at the National Museum of Korea
Gaze at the stunning Gyeongbokgung Palace
Spend the afternoon at Namiseom Island
Walk around the historic Hwaseong Fortress
Try out delicious food while visiting Jeonju Hanok Village
 View the breathtaking Jindo Sea Parting
Traveling in South Korea
There are numerous different modes of transportation that you can use to get around South Korea. Some popular ways include by car, ferry, airplane, subway, taxi, train, and bus.
Weather Outlook For South Korea
Below is a chart in order for you to get a better idea of the average monthly temperatures in South Korea's capital city of Seoul: 
January – High: 35°F Low: 19°F
February – High: 40°F Low: 24°F
March – High: 51°F Low: 33°F
April – High: 64°F Low:44°F
May – High: 74°F Low: 55°F
June – High: 81°F Low: 64°F
July – High: 84°F Low: 71°F
August – High: 86°F Low: 72°F
September – High: 79°F Low: 62°F
October – High: 68°F Low: 49°F
November – High: 53°F Low: 35°F
December – High: 39°F Low: 23°F
South Korean Culture
History: According to History.com, South Korea was founded in 1948 but did not become independent until 1950 when it fought in the Korean War against North Korea. Fast forward to modern-day South Korea, and you will now find more than 50 million people living in this East Asian country.
Religion: The main religions practiced in South Korea include Christianity, Buddhism, and Protestantism. 
Food and Drink: Some of the most popular food and drink in South Korea include kimchi, bibimbap, bulgogi, japchae, hoeddeok, jjigae, soju, sujeonggwa, and cheongju.
South Korea Packing Checklist
Passport
Visa
Driver's license
Travel insurance
Photocopies of important documents
Credit Card
Cash
Medications
Filtered water bottle
Athletic shoes
Backpack
Portable charger
Headphones
South Korea guidebook
Neck pillow
Toiletries
Mask
Hand sanitizer
Sunscreen
Winter Jacket