United Kingdom Travel Guide
Swift has put together this resource page for all travelers heading to the United Kingdom. Whether you have questions about the top things to do when you arrive or what currency is used in the United Kingdom, we have you covered. Below are some of the visa services we offer to travelers looking to visit the United Kingdom. If you need a visa, you can start your order here.
United Kingdom Travel Overview
Get ready to explore the United Kingdom! This amazing destination should be on every traveler's bucket list. Whether you're looking to learn all about the history of the United Kingdom, see some famous landmarks, or enjoy delicious treats with your friends – we know that you're going to love the U.K. as much as we do.
Travel to United Kingdom FAQ
Do I need a visa to go to the United Kingdom?
You will need a visa if you plan on staying in the United Kingdom for longer than six months. In some cases, you will also need a visa for the U.K. if you plan on traveling there for work or school.
Is the United Kingdom expensive to visit?
Can I get a visa on arrival in the U.K.?
Yes, you can obtain a visa on arrival in the United Kingdom as a United States citizen. However, we recommend getting a visa ahead of time to save yourself some time.
How Long Does it Take to Get a Visa to the United Kingdom?
You can expect the United Kingdom visa process to take between 10-30 business days, depending on the type of visa you're looking to obtain.
United Kingdom Travel Tips
Expedite Your Visa to United Kingdom
Currency Used in the United Kingdom
The official currency used in the United Kingdom is the pound sterling. The exchange rate is 1.19 United States dollars to 1 pound sterling. Pound sterling currently comes in denominations of £5, £10, £20, and £50.
United Kingdom Vaccine Requirements
Recommended Vaccines For All Travelers:
Measles
Chickenpox
Diphtheria-Tetanus-Pertussis
Flu
Polio
Shingles
COVID-19
Recommended Vaccines For Most Travelers:
Recommended Vaccines For Some Travelers: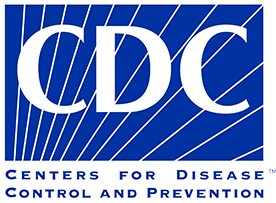 What are the current CDC travel requirements?
Top Things To Do While in the United Kingdom
Visit the Tower of London
Check out historic Stonehenge
Watch a soccer game at Etihad Stadium
Spend the day at Kelvingrove Art Gallery and Museum
Take a ride on the London Eye
See everything that the British Museum has to offer
Get a glimpse of the historic Windsor Castle
Take a hike at Lake District National Park
Traveling in the United Kingdom
There are numerous different modes of transportation that you can use to get around the United Kingdom. Some popular ways include car, train, and bus.
Weather Outlook For the United Kingdom
Below is a chart in order for you to get a better idea of the average monthly temperatures in the United Kingdom's capital city, London: 
January – High: 47°F Low: 39°F
February – High: 48°F Low: 39°F
March – High: 52°F Low: 42°F
April – High: 58°F Low:45°F
May – High: 63°F Low: 50°F
June – High: 69°F Low: 55°F
July – High: 73°F Low: 59°F
August – High: 72°F Low: 59°F
September – High: 67°F Low: 55°F
October – High: 60°F Low: 50°F
November – High: 53°F Low: 44°F
December – High: 49°F Low: 41°F
The United Kingdom's Culture
History: The United Kingdom was founded in 1922 and is made up of four different parts – England, Wales, Northern Ireland, and Scotland. Today, more than 67 million people live in the United Kingdom. 
Religion: The main religion practiced in the United Kingdom is Christianity, 
Food and Drink: Some of the most popular food and drink in the United Kingdom include fish and chips, Yorkshire pudding, crumpets, full English breakfast, tea, eggnog, and whiskey.
United Kingdom Packing Checklist
Passport
Visa
Driver's license
Travel insurance
Photocopies of important documents
Credit Card
Cash
Medications
Filtered water bottle
Athletic shoes
Backpack
Portable charger
Headphones
United Kingdom guidebook
Neck pillow
Toiletries
Mask
Hand sanitizer