Swift has put together this resource page for all travelers heading to Vietnam. Whether you have questions about travel documents you'll need or what to pack, we have you covered. Below are some of the visa services we offer to those traveling to Vietnam.
Pack your bags because we're heading to Vietnam! Located in Southeast Asia, this beautiful country has something for everyone. Whether you're looking to learn more about Vietnam's history, spend some time in nature, or try out some delicious food, we know that you will fall in love with this incredible country.
Do I need a visa to go to Vietnam?
Yes. U.S. citizens will need a visa to travel to Vietnam.
When is the best time to go to Vietnam?
According to TripSavvy, the best time to travel to Vietnam is from December to February. The weather is mild, and there are typically fewer tourists during these months.
How do I get a Vietnam visa?
You can get the Vietnam visa process started by starting an order with Swift.  We'll guide you through the entire process. 
How long does it take to get a Vietnam visa processed?
It can take anywhere from 1-6 business days to process your Vietnam visa application, depending on the type of visa you need.
Expedite Your Visa to Vietnam
The official currency used in Vietnam is the Vietnam Dong. The exchange rate is 0.000040 United States dollars to 1 Vietnam Dong. Vietnam Dong currently comes in denominations of 100, 200, 500, 1,000, 2,000, 5,000, 10,000, 20,000, 50,000, 100,000, 200,000, and 500,000. 
Vietnam Vaccine Requirements
Recommended Vaccines For All Travelers:
Measles
Chickenpox
Diphtheria-Tetanus-Pertussis
Flu
Measles-Mumps-Rubella
Polio
COVID-19
Shingles
Hepatitis B
Recommended Vaccines For Most Travelers:
Recommended Vaccines For Some Travelers:
Japanese Encephalitis
Rabies
Malaria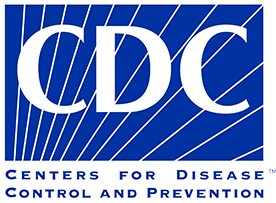 What are the current CDC travel requirements?
If you would like the latest updates on what the CDC requires for travel to Vietnam, we suggest that you visit the Vietnam section of the CDC website.  There you will find health notices, alerts, and updates on Covid-19. 
Top Things To Do While in Vietnam
Spend the day at Ha Long Bay
Visit the Temple of Literature
View the breathtaking Datanla Waterfall
Explore the capital city of Hanoi
Do some shopping at the Old Quarter
Take a hike around the Marble Mountains
Have some family fun at the VinWonders Nha Trang
Take in the beauty of Halong Bay
Traveling in Vietnam
There are numerous different modes of transportation that you can use to get around Vietnam. Some popular ways include car, train, bus, taxi, boat, and ferry.
Weather Outlook For Vietnam
Below is a chart for you to get a better idea of the average monthly temperatures in Vietnam's capital city of Hanoi: 
January – High: 68°F Low: 57°F
February – High: 70°F Low: 60°F
March – High: 75°F Low: 65°F
April – High: 83°F Low:71°F
May – High: 89°F Low: 76°F
June – High: 92°F Low: 79°F
July – High: 91°F Low: 80°F
August – High: 90°F Low: 79°F
September – High: 88°F Low: 77°F
October – High: 84°F Low: 72°F
November – High: 78°F Low: 66°F
December – High: 71°F Low: 59°F
About Vietnam Culture
History: Vietnam was founded on September 2, 1945, after declaring its independence from France. Fast forward to present-day Vietnam, you can now find more than 98 million people living in this Southeast Asian country.
Religion: The main religion practiced in Vietnam is Buddhism.
Food and Drink: Some of the most popular food and drink in Vietnam include banh mi, pho, xoi, tra sua, bia hoi, and rice wine.
Vietnam Packing Checklist
Passport
Visa
Driver's license
Travel insurance
Photocopies of important documents
Credit Card
Cash
Medications
Filtered water bottle
Athletic shoes
Backpack
Portable charger
Headphones
Vietnam guidebook
Neck pillow
Toiletries
Mask
Hand sanitizer
Sunscreen