Swift Passport & Visa Services
Welcome Atlas Air!  Please use this page to access your client portal, get travel updates, and access to important resources.  As always, Swift is here to help and is committed to making the visa process easy.  If you have questions, simply email atlas@swiftpassport.com or give us a call at 312.929.2105.  Thank you!
Meet Your Personal Travel Concierge
Shaina Florence
Shaina started in the passport and visa industry in 2011 and she is very passionate about all things travel.  She has worked as a Concierge Visa and Passport Specialist for many of Swift's corporate clients and is especially knowledgeable in Russia visas and U.S. passports.  With over 10 years of industry knowledge, she is more than ready to help you navigate the issues that often arise when procuring travel documents. If you have any questions at all, please contact Shaina immediately by emailing atlas@swiftpassport.com.
China Vaccine Requirements
Recommended Vaccines:
Hepatitis A
Hepatitis B
Typhoid
Japanese Encephalitis
Rabies
Chickenpox
Diphtheria-Tetanus-Pertussis
Flu
Measles-Mumps-Rubella
Polio
Malaria
Required Vaccines:
Yellow Fever (if traveling from a country with risk of yellow fever transmission).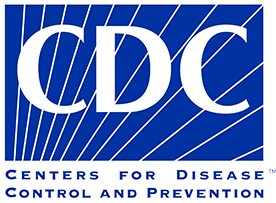 What are the current CDC travel requirements?
If you would like the latest updates on what the CDC requires for travel to China, we suggest that you visit the China section of the CDC website.  There you will find health notices, alerts, and updates on Covid-19. 
Passport 
Driver's license
Travel insurance
Photocopies of important documents
Medications
China power adapter
VPN
Filtered water bottle
Athletic shoes
Backpack
Portable charger
Portable translator device or translator app
Headphones
Neck pillow
Toiletries
China guidebook
Mask
Hand sanitizer
Pocket kleenex (some restrooms have no toilet paper)
Reusable straw