Never mind flight delays, time zone changes and rushing around to business meetings in a city with which you or your employees may not be familiar. What wins out as one of the biggest hassles of corporate travel is all the paperwork involved.
From visa forms to travel expense documentation, business travel typically comes packed with plenty of paperwork that can slow your employees down. But Swift is geared toward making their travel easier and more efficient, and we're going to help you out with the paperwork in two ways.
Travel Expense Report Template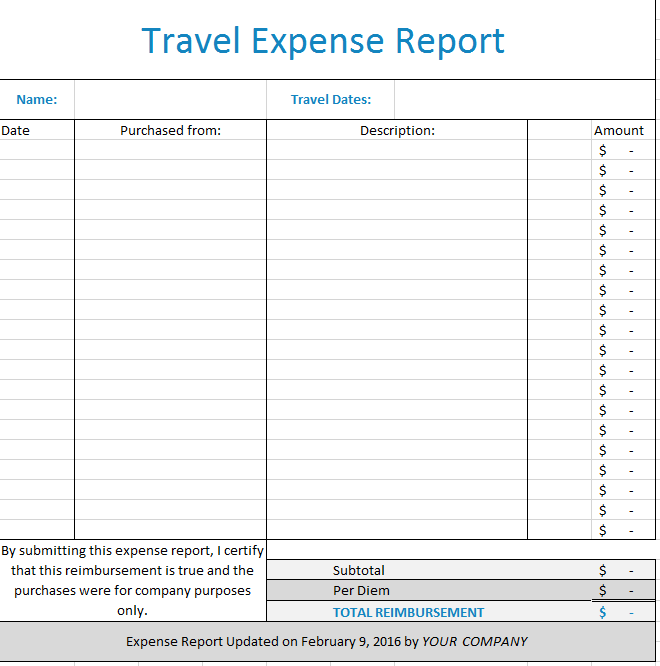 Our first helping hand comes in the form of a travel expense report template, which you can download here. 
Instead of scribbling expenses on the back of boarding passes, you can instead classify them neatly and concisely on our downloadable Excel spreadsheet. The travel expense report template includes all the details you need in a single, easy-to-use form, with room to insert receipt images into sheet two. 
Corporate travelers and travel managers alike will enjoy the convenience and consistency that comes from using a uniform form across the board to track and manage travel expenses.
The above report includes things like name, description of expense, date, and because it's a flexible Excel sheet, automatic summations, deductions and totals. Simply fill out and you're good to go.
Other Paperwork Help
The second way Swift can help reduce travel paperwork hassles is by meeting all your corporate visa and corporate passport needs. Our corporate partnerships include a slew of Fortune 500 companies that know they can rely on us to cover all the necessary steps required for securing their passports and visas in as little as one business day.
Need even more help? Contact Swift today!