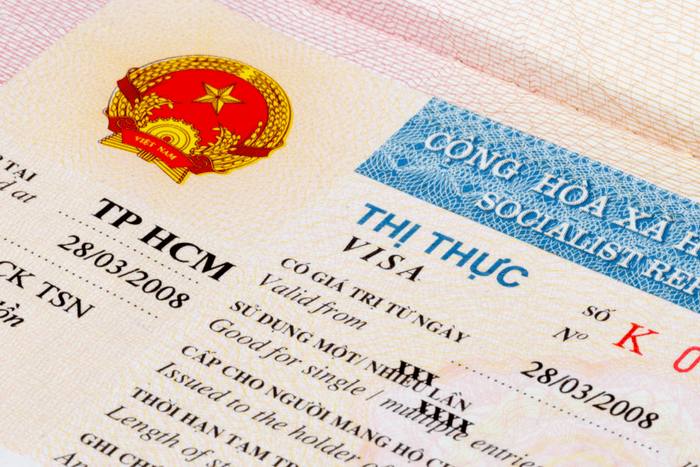 If you're the type of traveler that likes to have everything set, confirmed, and neatly in place before you head off to foreign lands, then a Vietnamese visa on arrival is not for you. A visa on arrival, or VOA, is a visa option that allows you to obtain a Vietnamese visa when you land at the airport in Vietnam, rather than securing your visa in advance.
While a Vietnamese visa on arrival may initially sound like an easy way to travel, it comes with its drawbacks. Below, we discuss the pros and cons of obtaining a Vietnamese visa on arrival, as well as some alternatives available to you.
Pros and Cons of Vietnamese Visa on Arrival
Pros
Don't have to mail in passport to have visa processed

Don't have to have a visa in hand before travel
Cons
Still have to send an application, letter from an agency allowing you to enter Vietnam, and other required documents

Vietnamese VOA requirements may change at any time, with little and poorly-publicized notice

VOA waiting time upon landing can be extensive, with processing potentially delayed further by public holidays

Fees can vary, only cash is accepted, and scams are always a risk

No guarantee your VOA will be approved or you'll gain entry into Vietnam
More Reliable Vietnamese Visa Options
Travelers who work with a third-party visa service, like Swift, can get a Vietnamese visa in hand before their trip, with minimal extra effort. Not only can you rest assured that you'll be admitted into the country upon arrival, but you don't have to worry about waiting for visa processing or falling prey to VOA scams once you're there.
If your greatest issue is with sending out your original passport while you're waiting to obtain a Vietnam visa, there's an option that lets you send in a photocopy of your passport instead.
Loose-Leaf Vietnamese Visa
A loose-leaf visa is a visa you can attach to your passport booklet. The requirements are the same as obtaining a traditional visa, although you only have to send in a copy of your passport, not the original.
Loose-leaf visas also have the same fees and turnaround times as traditional Vietnamese visas. For more details on the requirements and Vietnamese visa types you can secure in advance, visit our Vietnam visa service page.
Traveling overseas already comes with so many variables that can change at any given moment, and opting for a Vietnamese visa on arrival just adds another risk to the mix. Securing a Vietnam visa in advance lets you travel with greater peace of mind. Feel free to send additional questions our way – we're here to help!